Aluminum Camping Gear Storage Boxes - OEM & ODM Support, Low MOQ, Factory Direct Price
KASSICO aluminum boxes are lightweight, durable, sealing, impact and corrosion resistance. Suited to store, transport valuable camping gear, overland gear, tools, instruments and equipment.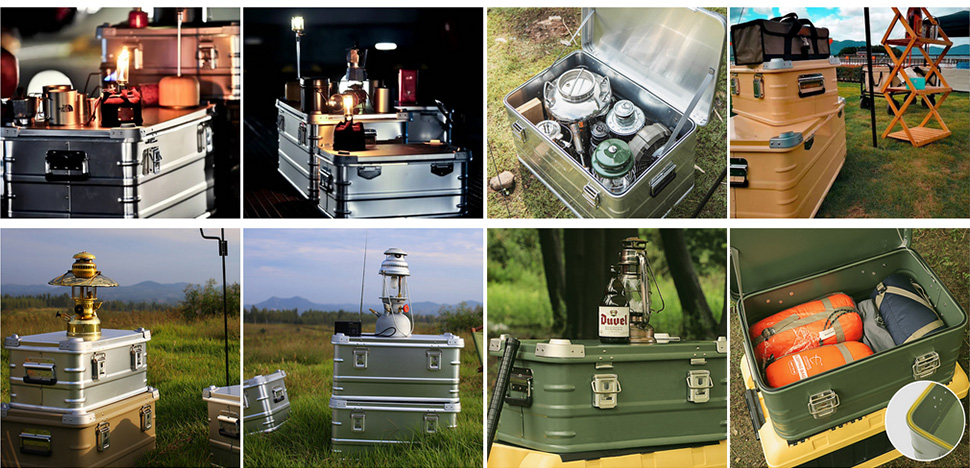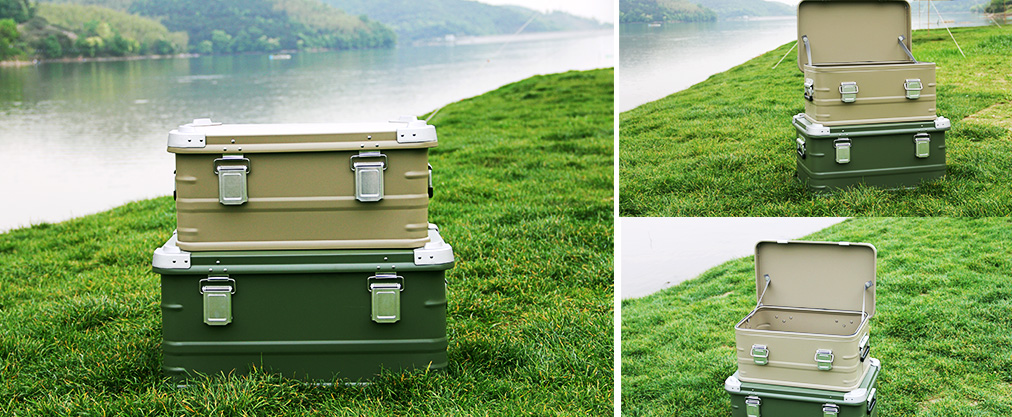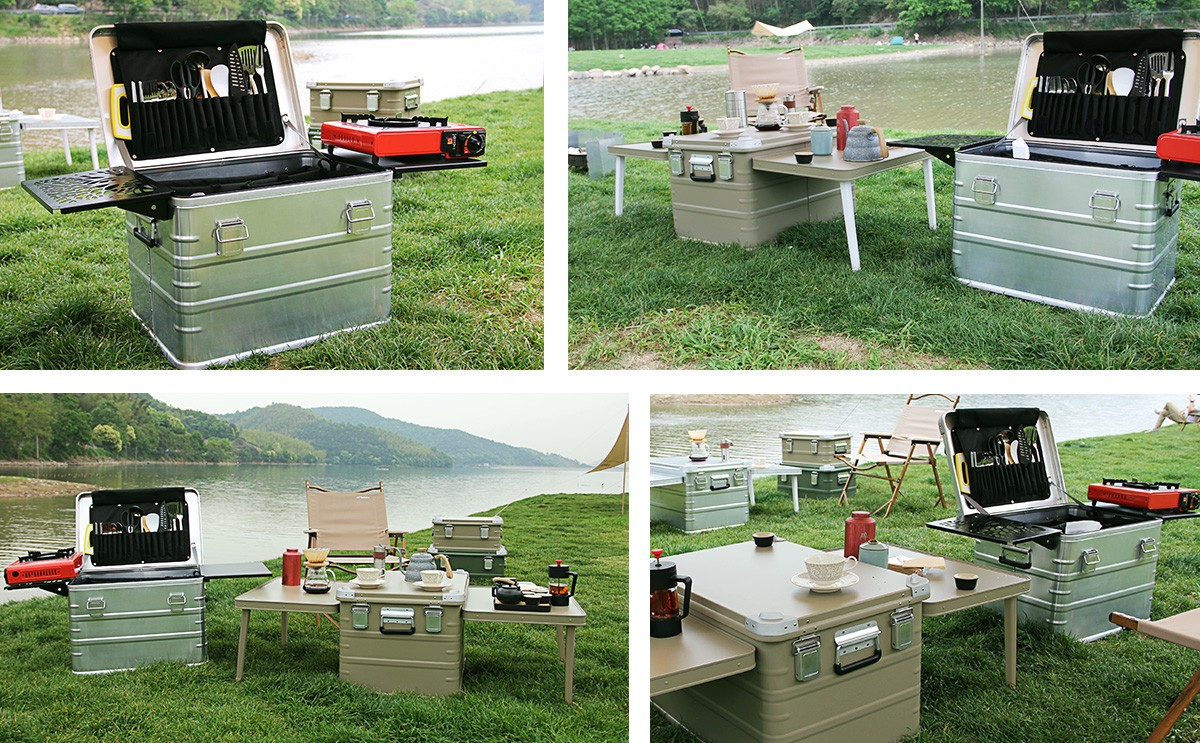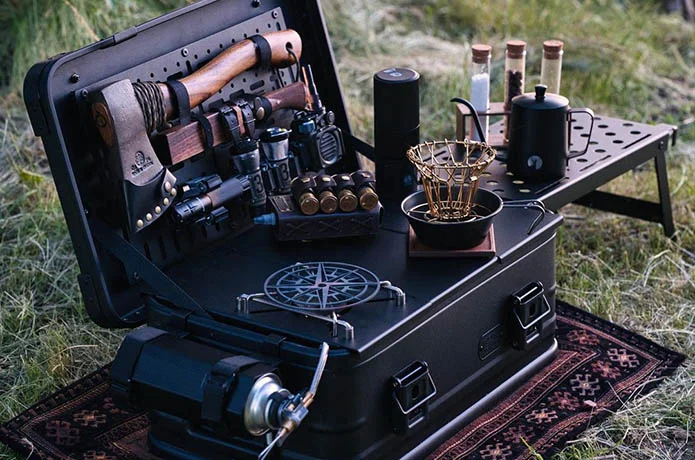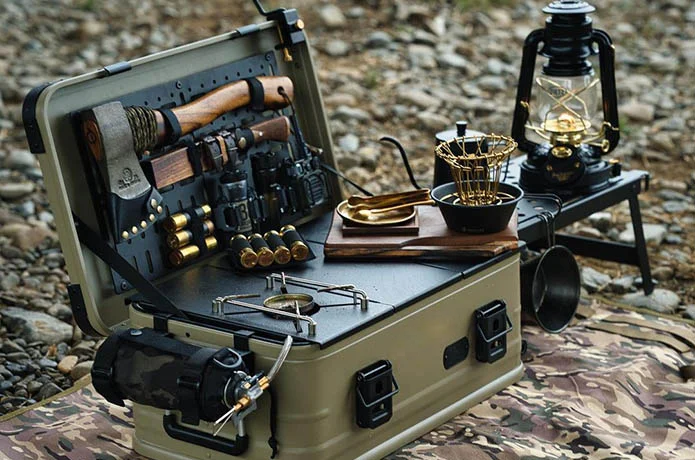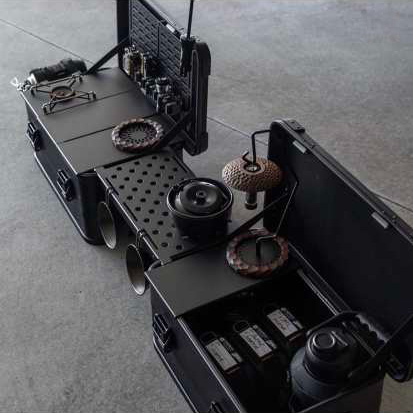 Multipurpose use
The boxes are ideal for transporting camping cookwares, drinkwares, stoves, camp tools, foods & drinking, tents, hammocks, sleeping bags or even as a store all during camping or trailing trips.

Large Capacity
The Aluminum Box is a high-quality, durable storage solution for your adventures. Our Aluminum Boxes are specifically designed to withstand the rigors of off-road travel, camping, and can provide more storage capacity and are lighter than comparable boxes made from other materials.

Strong and Sturdy
The Aluminum Boxes are constructed of extra strong alloy aluminum sheeting, sturdy, lightweight, waterproof, durable, sealing, impact and corrosion resistance, recyclable and recyclable, Aluminum alloy material is non-magnetic and will not damage electronic products. making them perfect for storing all your gear on camping or traveling trips.

High quality accessories
The lid features a stainless-steel hinge, two lid straps and a polyurethane seal, providing a watertight and dustproof seal. The ergonomic heavy-duty drop handles make it easy to open and close the aluminum box, even when loaded down with gear. Two side handles for easy carrier and storing. The stacking corners provide elevated level of stability

Customized Size, Color, Foam Support
All boxes can be custom for sizes, color, foam, lining and accessoriesWe can work with you to provide custom finishes and bespoke linings made in our factory to provide you with the ultimate in protection.

As for the logo form of aluminum alloy boxes, we now have 3 ways: the silk screen logo, which is the most common and cost-effective. The other is the aluminum logo, made on the metal band and then fixed on the box. The last one is to make the logo on the box embossing, which belongs to the molded logo. This logo form is the most expensive but looks more high-end. If you want to make your brand, we highly recommend this logo.