Aluminum case mainly refers to the aluminum alloy material as the framework, ABS, MDF, plywood (multi-layer board) as the panel, with frame, corners, handle, lock and other accessories combined into the case.
The main body of the chassis is made of high-quality aluminium alloy profiles. It has the characteristics of strong structure, beautiful appearance and good heat dissipation. It is widely used in beauty and hairdressing, tool combination, jewelry watch, stage, instrument, electronics, communication, automation, sensors, smart cards, industrial control, precision machinery and other industries. It is an ideal cabinet for high-grade instruments and meters. Aluminum alloy case should be mentioned about the material problem of aluminum alloy, I will introduce the properties of aluminum alloy in detail below.

Aluminum alloys are made of pure aluminium with some alloying elements, such as aluminium-copper alloys, aluminium-zinc-magnesium-copper superhard aluminium alloys. Aluminum alloys have the characteristics of light weight, low cost, mechanical property (even stress), easy processing and high heat dissipation. In particular, the vehicle engine part is particularly suitable for the use of aluminum alloy materials. Aluminum-copper alloys are mostly used in computer chassis. The main consideration is heat dissipation. Because the heat dissipation performance of copper and aluminium extrusion is quite good, even some high-end CPU water-cooled fans are made of this material.

A case body is made of extruded aluminium alloy material and matched with relevant accessories. Unlike other profiled cases, this kind of aluminium cases has the characteristics of aluminium alloy material, light weight, easy processing, strong bearing capacity, beautiful and generous, and is reasonable in design structure. Because of its unique features and high technology content, the aluminium case has played a better protective role in the convenience of transportation and use, and is an ideal case for all kinds of high-end products.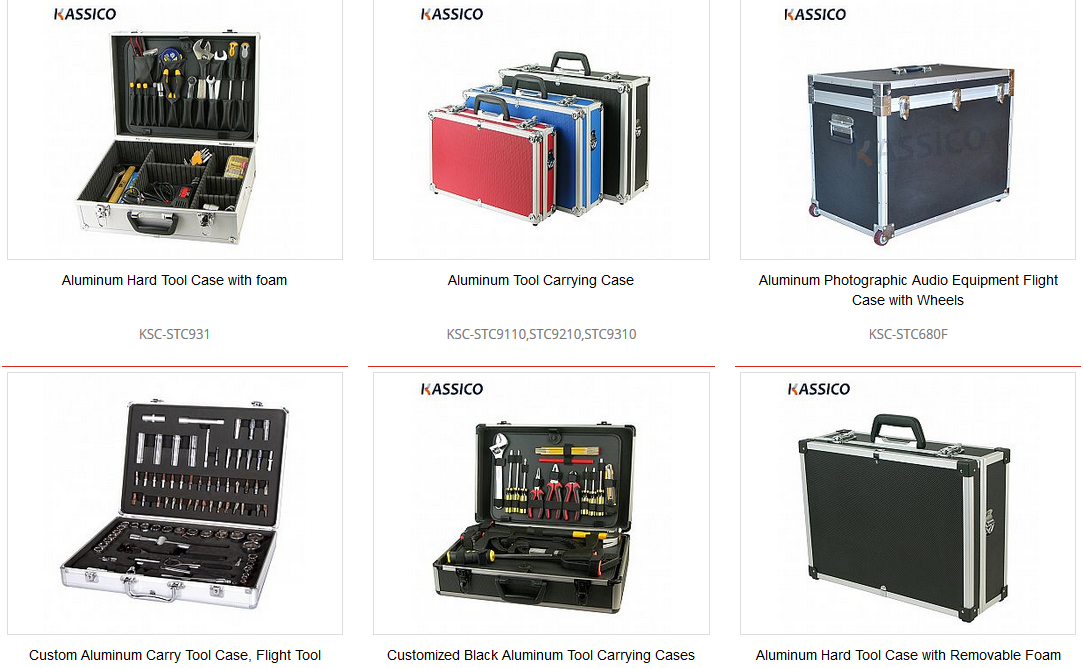 KASSICO, a leading aluminum cases factory in Ningbo, China, Have 18 years' experience in manufacturing custom aluminum storage & transport cases, aluminum tool cases, aluminum flight cases, aluminum instrument cases, aluminum equipment cases, aluminum gun cases, cosmetic cases and brief cases for commercial, industrial, military, chemical, medical, education, entertainment etc.. Kassico has 15000m2 square of professional workshop with more than 200 set advanced equipment and 200 staffs, including 100+ workshop workers, 6 engineers for R&D team , 12 experienced QC, and 20 professional management team members etc
more detail: https://www.kassico-alu.com/Customized-Aluminum-Cases/