Are you ready to revolutionize your camping adventures? Look no further—investing in a camping chair is one of the simplest yet most essential additions to your outdoor gear. Whether you're cooking, playing cards, or sharing stories around the campfire, a camping chair provides comfort and convenience. Moreover, it transforms eating your evening meal or enjoying a picnic into a social occasion, no matter where you find yourself.

Versatile Utility Beyond Camping:

Beyond the campsite, these chairs become a valuable asset in your backyard, ready to step in when your regular chairs run out during barbecues, family gatherings, or other social events.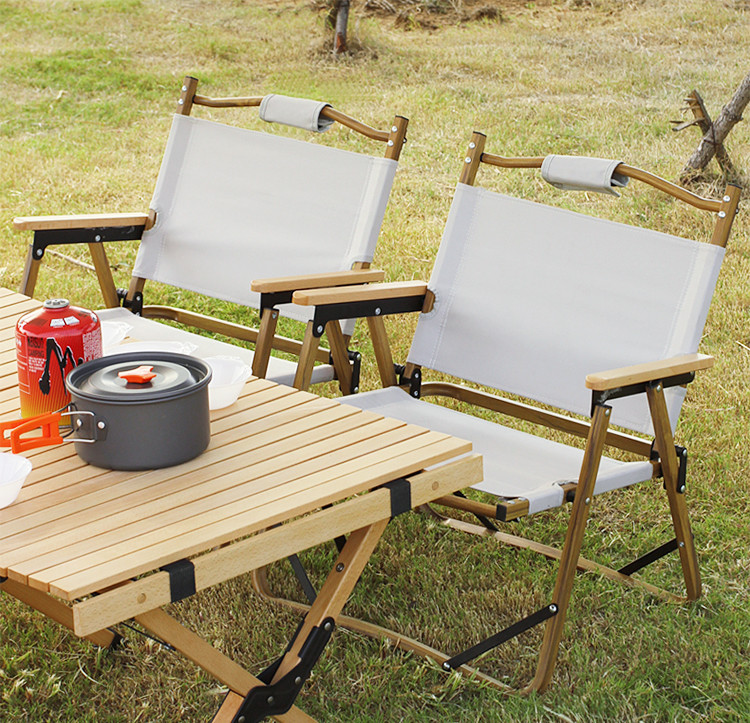 Why Do You Need a Camping Chair ?
A camping chair serves multiple purposes, enhancing your outdoor experience in various ways:

Great Comfort Level:
Enjoy unparalleled comfort during camping and other outdoor activities.
Provides a comfortable seating option whenever you need to take a break during your trip.
Keep Your Clothes Clean:
Protect your clothes from dirt when sitting on the ground or grassy areas during camping or picnics.
Ideal for preventing dampness on the ground from affecting your clothing.
Durability:
Most camp chairs are durable and resilient, designed to withstand the challenges of outdoor settings without compromising on performance.
Upholstery-free designs ensure longevity, making them well-suited for various outdoor activities.
Different Sizes:
Camp chairs come in various sizes to cater to individual preferences.
Some brands offer specially designed outdoor camp chairs for children, ensuring safety and comfort for the little ones.
Lightweight:
Many camp chairs are lightweight, ensuring easy portability without the hassle of heavy lifting.
Carry them effortlessly, adding convenience to your outdoor adventures.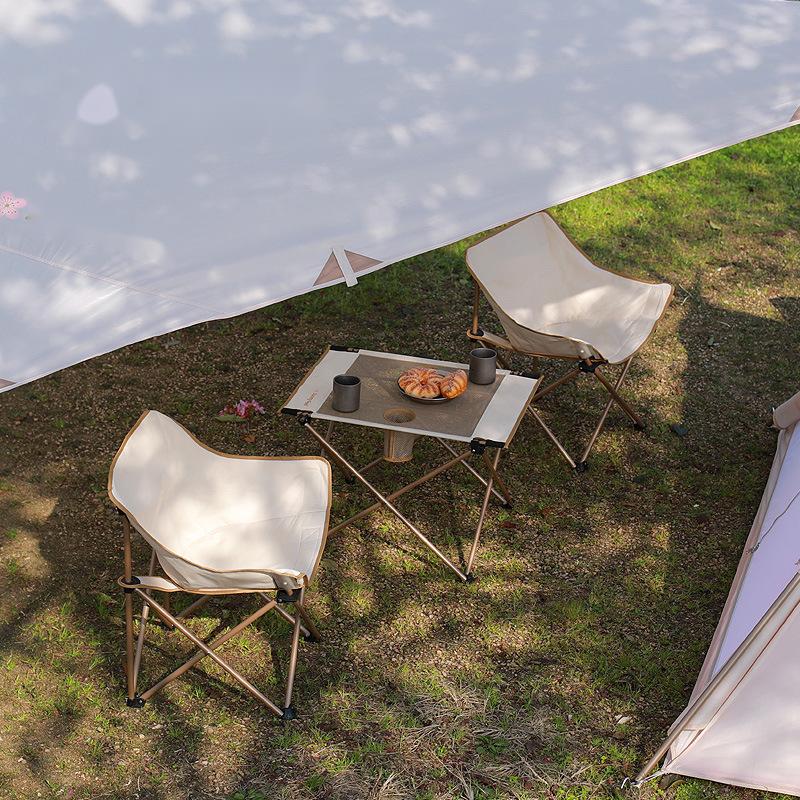 Types of Camp Chairs for Every Outdoor Adventure

Camping chairs come in various types, each tailored to specific uses and the diverse needs of outdoor enthusiasts. Explore the common types of camp chairs widely used today:

1. Built-in Single Cooler Camp Chair:
Designed with a built-in cooler attached to the chair's seat.
Convenient for keeping food and drinks within easy reach.
Some may lack armrests or extra padding, making them less comfortable compared to other types.
2. High-End Cooler Camp Chair:
Versatile outdoor camping chair, known for its lightweight design and compact folding capabilities (as small as 20 inches).
Features bags or coolers on both sides for added convenience.
Equipped with armrests to enhance overall comfort during extended sitting.
3. Big and Tall Camping Chairs:
Ideal for campers seeking maximum comfort without the need for built-in coolers or bags.
Built more solidly than standard-sized counterparts, providing extra space and superior comfort.
4. Camping Loveseats:
A departure from the typical single-person design, camping loveseats accommodate two people.
Perfect for couples or those camping with a companion, offering shared relaxation and enjoyment.
5. Camping Chairs With Canopies:
Designed with built-in canopies to shield users from the sun's rays or unexpected rain.
Enhances comfort during various weather conditions, ensuring a more enjoyable camping experience.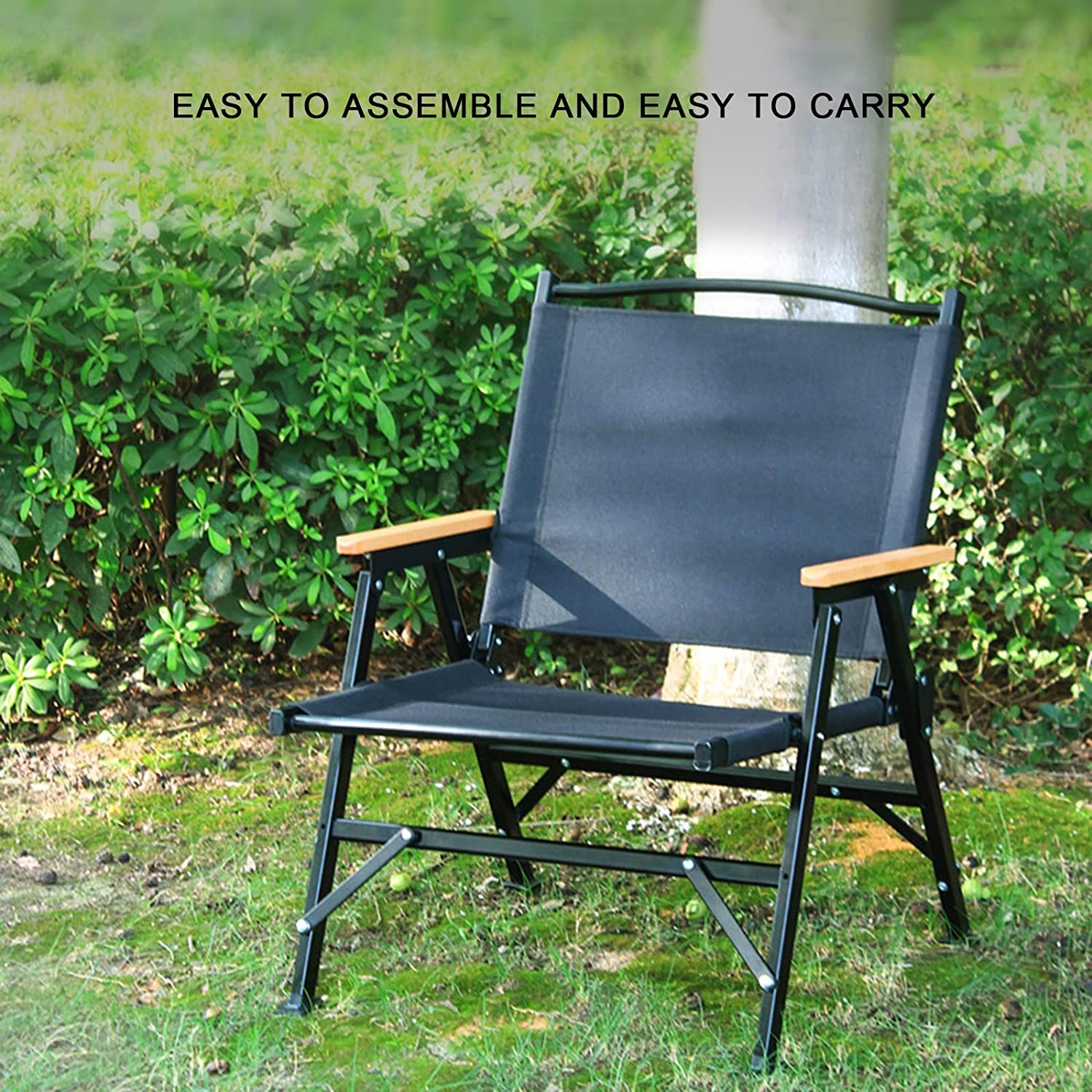 8 Considerations for Choosing the Perfect Camp Chair
If you're a camping enthusiast and about to embark on the journey of purchasing your first camping chair, consider these essential tips and ideas to make an informed decision:
1. Budget:
Prioritize comfort in your camping chair investment, considering different types available within your budget.

Identify your specific requirements, such as comfort level and weather conditions, before making a choice.

Tailor your selection to match the camping environment, whether you need a chair with a built-in canopy for sunny weather or a spacious option for extra comfort.
2. Material:
Choose from materials like coated nylon and closed-cell foam padding based on your preferences and camping activities.

Coated nylon offers durability and water resistance, making it ideal for rainy conditions.

Closed-cell foam padding is suitable for water-based activities and situations where water absorption is not a concern.

Assess the material of the chair's legs and frame, often made of aluminum for optimal strength-to-weight ratio.
3. Weight Capacity:
Consider the weight capacity of the camp chair, a crucial factor in ensuring a safe and comfortable experience.

Standard folding chairs or stools may weigh around two pounds, while stools can bear up to 500 lbs.

Choose a chair that aligns with your weight-bearing needs, ensuring a secure and trouble-free camping experience.
4. Comfortability:
Prioritize comfort by considering factors like chair size, armrests, and back support.

Ensure the chair fits your body size, provides proper support to your back and neck, and includes essential comfort features.

Explore various designs, materials, and styles that contribute to overall comfort during extended use.
5. Durability:
Assess the durability of the camp chair by examining the frame, typically made of steel or wood, and the seat material.

Coated nylon seats are water-resistant and comfortable, contributing to the chair's overall lifespan.

Proper care and maintenance will extend the chair's durability, ensuring longevity through various camping expeditions.
6. Portability:
Evaluate the portability level of the camp chair, considering factors like weight, size, and foldability.

Lightweight chairs are easier to carry, making them suitable for adventurers who prioritize mobility during their trips.

Choose a portable chair if your camping involves frequent travel and exploration.
7. Complexity:
Opt for a camp chair with easy setup, usage, and portability to streamline your camping experience.

Avoid chairs with complex structures or setup processes that may cause delays or inconvenience during rest periods.
8. Design Preference:
Explore various camp chair designs, including classic, two-legged, three-legged rocker, scoop chair, suspended chairs, camp stools, built-in canopies, and camping loveseats.

Consider the environmental conditions of your camping destination to choose the most suitable design.

Decide on a design based on your preferences, budget, and comfort requirements, whether you prefer minimalism, standard, or luxurious designs.



KASSICO, a leading aluminum box factory in Ningbo, China, has 22 years of production experience, specialized in manufacturing aluminum storage boxes, aluminum tool box, aluminum camp tables and camping chairs. Provides a wide range of standard and customized service for global customers. We supply full custom service, including developing OEM&ODM projects. all products can be customized by size, color, logo, foam, accessories and more. Our company owns 15000m2 factory area and more than 200 sets of advanced manufacturing equipments, Perfect and rigorous QC system. Also, we have passed the ISO9001: 2015, BSCI, IAF Quality Management System Certification.