Aluminum case is divided into Alu box (All aluminum box) and aluminum framed case.
1. Alu box (All aluminum box)
Alu box is the real meaning of aluminum case, which is divided into two kinds of materials: aluminum plate and magnesium aluminum plate. There are differences in technology and some attention is paid to the application of materials. The aluminum box is made of three types from the manufacturing process: one is splicing, and is made by the traditional aluminum case process, mainly for the instrument and medical equipment; the other is to adopt the aluminum plate drawing process, which requires the mold to be produced, mainly in the civil application; the last is to adopt rolling forming technology, and to use large rolling forming and CNC automation equipment.

All aluminum transport box is a reusable packing box made of heavy load materials and made of different sizes. They are equipped with a variety of hardware types and have many designs and configurations. The transport box can be configured with a wide range of depths. For most applications, the bottom deep, upper half shallow box is the most practical. Heavy load transport box is equipped with increased wall thickness and extremely durable hardware to effectively meet the strict requirements of modern transportation.

All aluminum transport boxes are used in various industries, including
Military & Gov.
Camping & Outdoor
Overland & Expedition
Drones & Photography
Logistics & Intralogistics
Instruments & Electronics
EMS & First Responders
EMI / RFI Protection
Medical & Healthcare
Industry & Equipment
Tool Storage & Carrying
Food Industry
Musical & Trade Show
Computer and Laptop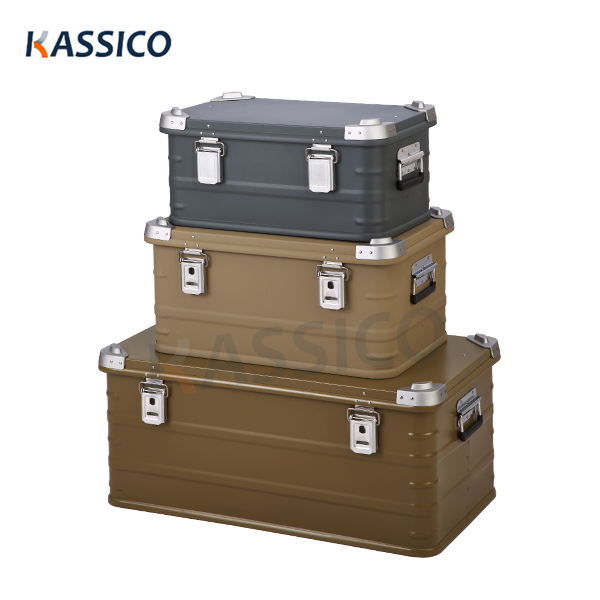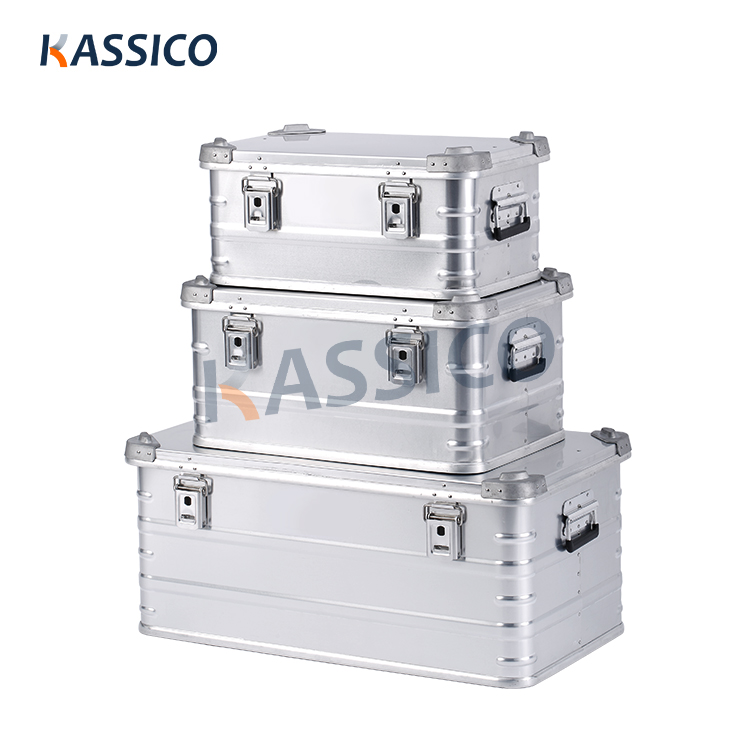 2. Aluminum framed case
The aluminum framed case is not the real meaning of aluminum case. The aluminum framed case mainly refers to the case body with aluminum alloy material as the skeleton, density plate (medium fiber board), plywood (multi-layer board) as the inner plate, and the surface pasted with aluminum sheet, ABS, PU, fire-proof board and other materials as the panel, and the case is made of the combination of three-way, mouth strip, handlebar and lock hardware. Because of its characteristics of production technology, it is not necessary to use aluminum alloy as the skeleton, density plate (medium fiber board), plywood (multi-layer board) as the inner plate, and the surface is pasted with The features of mould opening can be designed and manufactured according to the customer's requirements, and the bearing capacity is strong, durable, beautiful and generous, and has a wide range of applications in packaging, transportation and storage industries. In recent years, all walks of life in China have begun to pursue the packaging, transportation and storage of products, and the application of aluminum case has increased. The main body of aluminum case is made of high-quality aluminum alloy profile, which has the characteristics of strong structure, beautiful appearance and good moisture resistance. It is widely used in beauty salon, tool combination, jewelry watch, stage, instrument, electronic communication, precision machinery and other industries, and is the ideal box of high-grade instrument and instrument agent.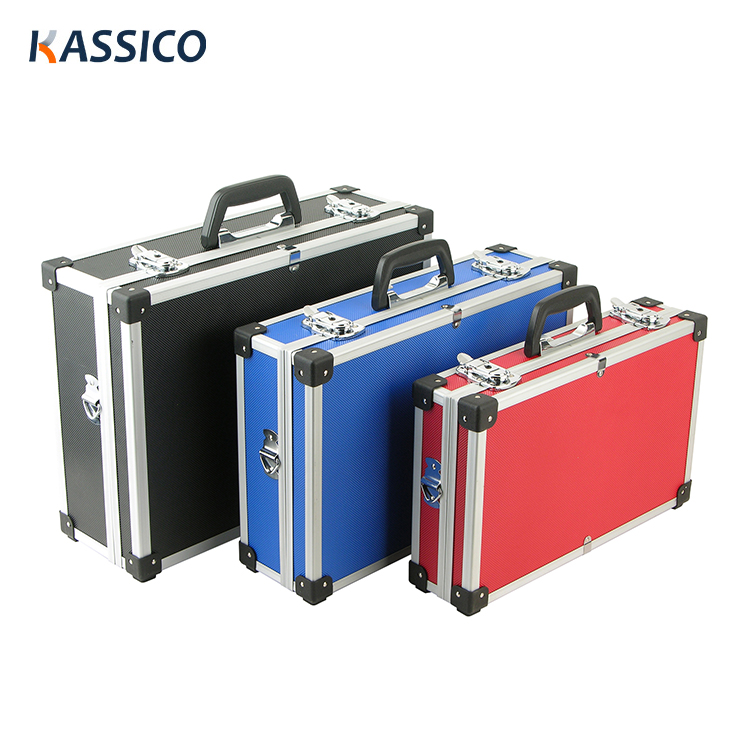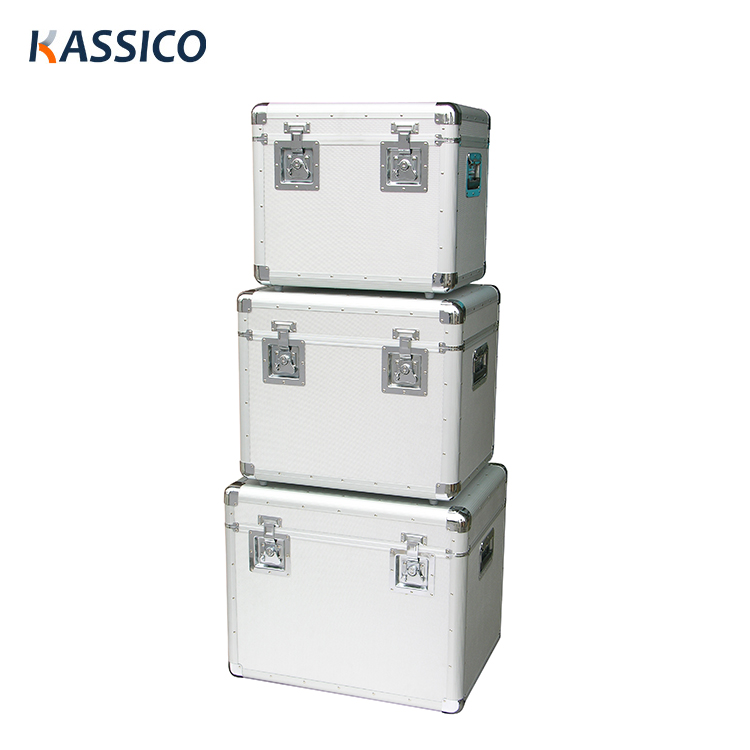 KASSICO, a leading aluminum cases factory in Ningbo, China, Have 19 years OEM & ODM experience in manufacturing aluminum transport boxes, truck tool boxes, aluminum tool cases, flight cases, instrument cases, equipment cases, gun cases, makeup cases and attache cases for industrial, military, chemical, medical, education etc. Our company owns 15000m2 factory area and more than 200 sets of advanced manufacturing equipments, Perfect and rigorous QC system, also passed the ISO9001: 2015, BSCI, IAF quality management system certification. More Details: https://www.kassico-alu.com